Cedar Hill City Council dedicates Balcones Trail
Date Published

Nov 23, 2022

Category

Business, Community Involvement, Events, General Info, Travel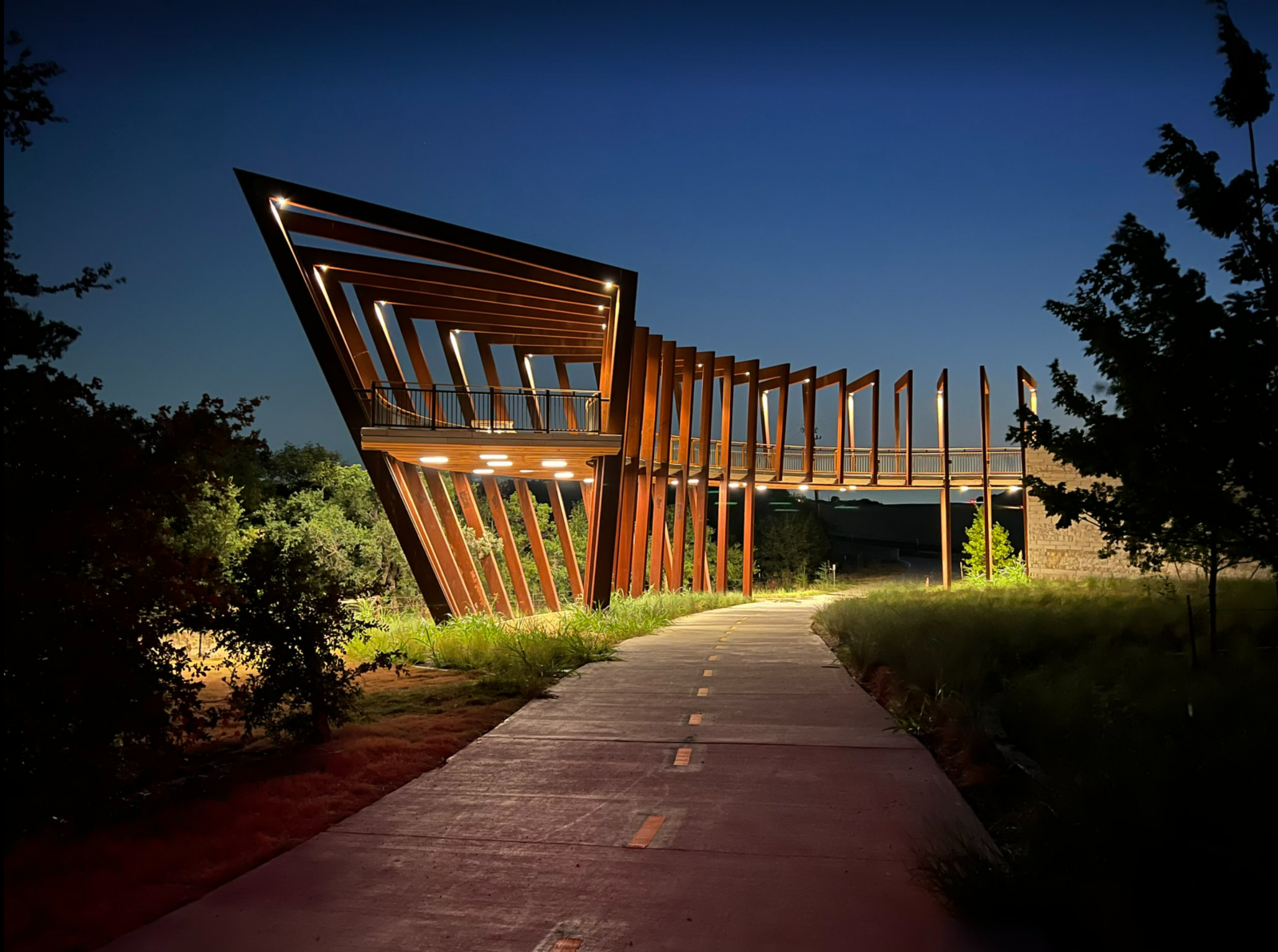 The Cedar Hill City Council will dedicate Balcones Trail this week, celebrating the latest addition to the City's parks and open space network. The 3-mile trail highlights the natural features of the Balcones Escarpment. It connects more than 3,000 acres of nature preserves and open space, including Cedar Hill State Park, Cedar Mountain Nature Preserve, and Dogwood Canyon Audubon Center.
"We named this trail after the Balcones Escarpment because it's such a driver of the natural landscape here in Cedar Hill," says Cedar Hill Mayor Stephen Mason. "We also love the name because Balcones is Spanish for 'Balconies,' and the overlook on this trail is an amazing balcony with the best view in North Texas."
For decades, farmers, families, and organizations like Audubon and Texas Parks and Wildlife have worked to preserve the open space in Cedar Hill. In the nature corridor along FM 1382, thousands of acres of open space are preserved through the investment and partnership of the City of Cedar Hill, Dallas County Open Space, Dogwood Canyon Audubon Center, Cedar Hill State Park, Newman International Academy, and others.
"Leadership of this city has always prioritized the preservation of our natural beauty," adds City Manager Greg Porter. "The City Council has set a bold and ambitious goal to preserve 25% of land in Cedar Hill as open space. We know that it's important for the quality of life of our community, and it's also what sets us apart in the region. This trail is a physical connection between some of the most distinctive natural assets in Cedar Hill."
The hike and bike trail runs along FM 1382 in Cedar Hill and includes architecturally distinctive amenity stations and an overlook with a view of Joe Pool Lake. The project was funded through partnerships with Dallas County Public Works, the Texas Department of Transportation, and the Cedar Hill Community Development Corporation.
"Cedar Hill remains a crown in nature by design," says Dallas County Commissioner John Wiley Price.
The dedication will be held at 10 a.m. on Thursday, November 17, at the overlook, with free parking and a shuttle available at Cedar Hill State Park. Speakers include Cedar Hill Mayor Stephen Mason, Dallas County Commissioner John Wylie Price, and Audubon Texas Executive Director Lisa Gonzalez.
Learn more at BALCONES (FM 1382) HIKE & BIKE TRAIL. This 1.37-mile Hike and Bike Trail construction is a collaborative effort (funding) between TxDOT, Dallas County, grant funding through NCTCOG, and the City of Cedar Hill.