Cedar Hill Growing Green
Preserving Natural and Open Spaces
Cedar Hill has made a conscious decision to preserve natural and open spaces in parallel with growth and economic development. "Growing Green" is an active part of the city's efforts to preserve our environment. The programs on this page have all resulted from this direction by the City Coun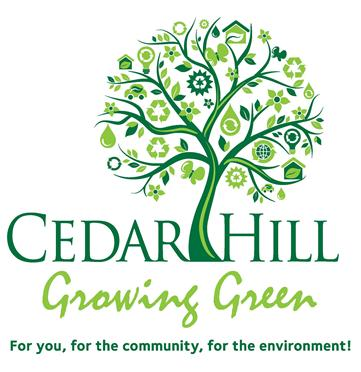 cil. Click here to learn more about this initiative.

Sustainability Action Plan
The City of Cedar Hill has demonstrated a commitment to being environmentally, fiscally and socially responsible with how we provide city services. Forward thinking policies and programs have been developed within this plan to further the city's goals to manage rapid growth and the economic benefits it brings in a manner that does not compromise the city's small town charm, natural spaces and environmental amenities that residents enjoy. Given its prominent leadership role within the community, the city has developed this Sustainability Action Plan (SAP) and Annual Update, which outlines the way the city plans to achieve responsible growth within municipal operations and within the surrounding community for years to come. To view the latest City Council presentation, click here.