City Center Plan
The City Center Plan is a specific area plan dedicated to transforming Cedar Hill's City Center into a more walkable, mixed-use des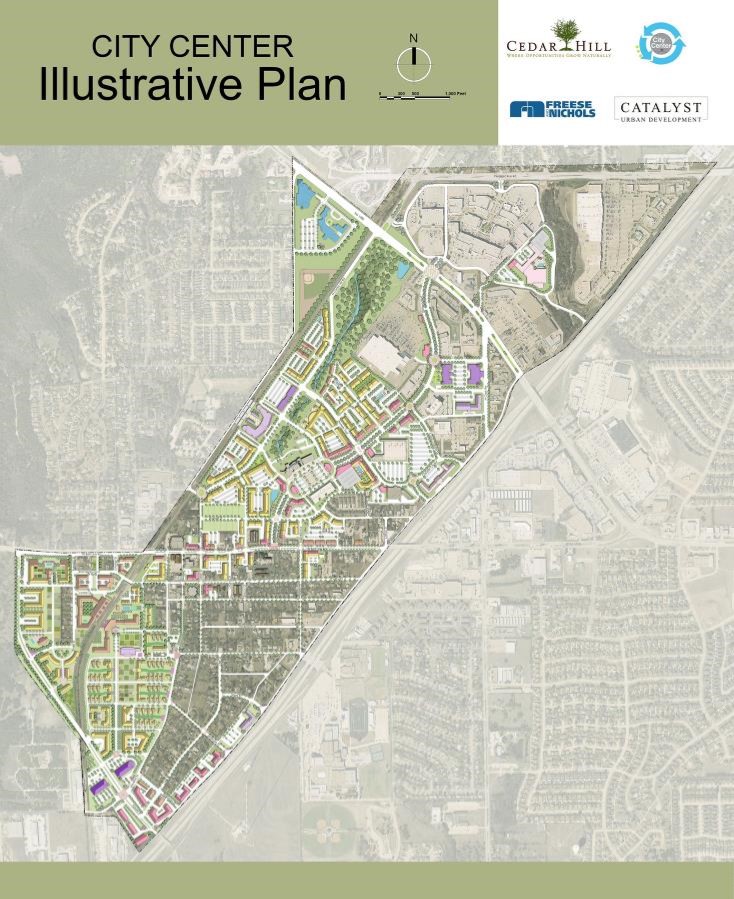 tination with a sense of place. Included in this phase of the City Center Plan, is a refinement of the circulatory/roadway framework; adjustments of the urban development to occur; a 10 year market assessment and an illustrative plan which graphically depicts how the City Center concepts may layout. The final chapter suggests a mobility concept plan and implementation strategy which outlines the next steps needed to be taken towards a walkable community.
The following are the chapters of the City Center Development Plan:
The City develops long range plans to guide growth and development that balances social, economic, and environmental goals. The City Planning Department's long range plans is also responsible for implementing ordinances based on the recommendations described in the adopted Comprehensive Plan. These ordinances and implementation methods are intended to influence where and how things are built, and where and how land is preserved. The tangible outcome of the regulations is the shaping of the built and natural environment within the city limits of Cedar Hill.
In order to better assist the development community, as well as to inform the general public about the City's intent and vision for future land use, the following plans and publications are available for review:
To learn more about City Center and other long range planning visit the Planning Department webpage.