Top 4 Trails For Day Hikes in Dallas-Fort Worth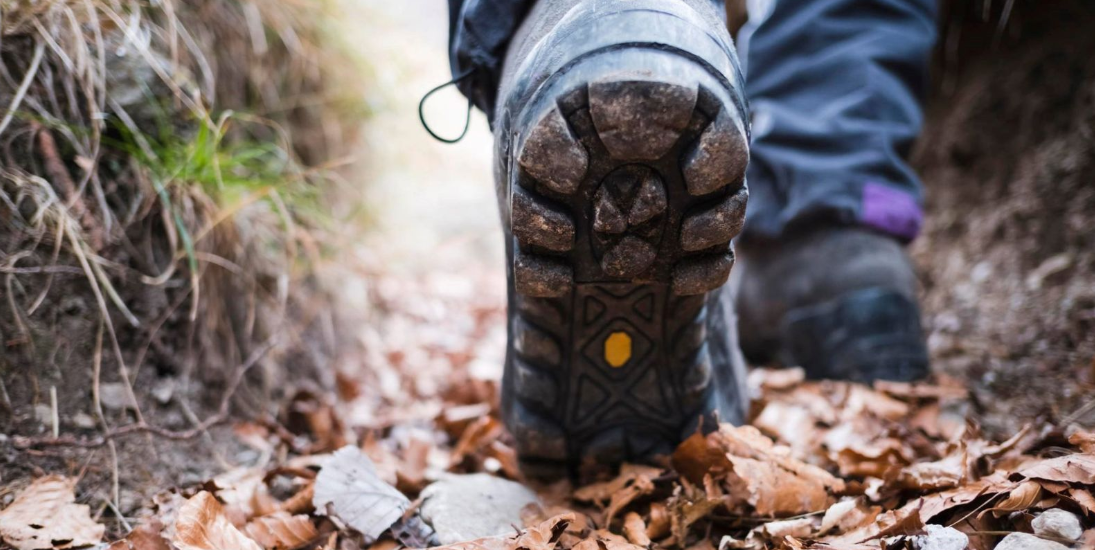 Cedar Hill Features the Best Hiking in DFW
If you're looking for some great hiking near Dallas, there are some excellent options in Cedar Hill. Whether you want a shorter stroll to enjoy the natural beauty or something longer and more challenging, hiking trails in Cedar Hill are abundant. We've got a list of the top ones right here, so you can choose the one you like the best or try them all.
1. West Loop Trail at Dogwood Canyon
Dogwood Canyon in Cedar Hill is one of the best options for hiking in Dallas (as featured in Travel + Leisure magazine). With its 270 acres of nature to explore, there are plenty of places to roam. Hiking here in the spring gives you a breathtaking view of rolling hills and flowering dogwoods, but there's plenty to see all year. Pecans, bur oaks and more will provide you cool, gentle shade, and smaller trees like eve's necklace will also be available for your viewing pleasure.
The 1.65-mile West Loop Trail features beautiful panoramic views across Joe Pool Lake all the way to AT&T Stadium in Arlington. If you adjust your gaze a bit higher in the sky, you may see a wide variety of migrating and nesting birds, including orioles, tanagers, warblers, hummingbirds, woodpeckers and many more.
2. Escarpment Trail at Cedar Ridge Nature Preserve
As a slice of hill country in North Texas, Cedar Ridge Nature Preserve has plenty of options for great hiking (as featured in D Magazine) among its 600 acres of natural habitat. The best of these may be Escarpment Trail, a beautiful 2.5-mile roundtrip hike that ends at Cattail Pond. On this moderate trail, you'll see native trees, grasses and wildflowers. Bird watching is also popular activity here – be sure keep an eye out for the rare black-capped Vireo.
The trail is accessible year-round, but the park often closes after heavy rains to preserve and protect the trails. Just be sure to check their Facebook page for the latest updates.
3. Duck Pond Trail at Cedar Hill State Park
Located right on Joe Pool Lake, Cedar Hill State Park offers a wide variety of outdoor activities, from hiking and biking to boating, swimming and fishing. The park has miles of trail options for everyone, including the Dorba Trail for mountain biking, designed with the help of the Dallas Off Road Bicycle Association.
If you're looking to stay on your feet for a nice, easy hike, then the Duck Pond Trail is perfect for you. The shortest hike in Cedar Hill State Park, this 1.3-mile trail is a kid-friendly stroll through fields, forests and creeks with no rough terrain. Looking for something a little tougher? Try the Overlook or Talala Trails.
4. Dogwood Canyon Audubon Center
The hilly terrain of Dogwood Canyon gives you some perfect chances for overlooks that really showcase everything the area has to offer. There are nearly four square miles of trails to hike, but if you want to learn more about the things you see there, you can attend lectures by local naturalists at the new, 6,000-square-foot visitors' center.
Since opening in 2011, the Dogwood Canyon Audubon Center has featured an assortment of academic programs and conservation workshops for visitors. The center aims to connect people with nature and wildlife in an urban area like Dallas. There's something for everyone, and you can check out all of their offerings here.
Grab a Bite to Eat
After your hike it's probably time for some food, and there are great places to eat close by in Cedar Hill's historic downtown area. Consider checking out Sam's Pizza on Cedar St., or Campuzano Mexican Food on Beltline Rd. There's also David's Seafood Grill, Mister James and Babe's Chicken Dinner House, among other great choices. That way you get a wide variety of options to pick from after you've been on some of the best hiking trails in Dallas. An enjoyable hike and a good meal can be a couple of life's pleasures, and you can experience then both in Cedar Hill.
Coming Soon!
The Cedar Hill Parks and Recreation Department has developed an extensive master plan to achieve its vision of transforming Cedar Hill into a "city within a park."
These plans include developing trails and scenic overlooks for the 52-acre Calabria Nature Preserve, located between the top of the Balcones Escarpment and Joe Pool Lake. The Cedar Mountain Nature Preserve, on the other side of Dogwood Audubon Center, is currently undergoing trail construction. This 110-acre preserve features some of the highest elevations for hiking trails in Dallas County at 700 feet above sea level.
The goal is to develop a fully-integrated system of trails and bikeways that connect to all parts of Cedar Hill for both recreation and transportation.
---
Got a minute? Sign-up for TWITCH (This Week in Cedar Hill) from the Cedar Hill Tourism Department.