City of Cedar Hill Celebrates National Economic Development Week
Date Published

May 16, 2018

Category

Business, Community Involvement, Events, General Info, Travel
The City of Cedar Hill designates the week of May 7-12 as "National Economic Development Week" which was created and is coordinated by The International Economic Development Council (IEDC), the largest professional membership organization for economic developers.
Typically, economic development can be described in terms of objectives. IEDC specifically defines economic development as "A set of programs and policies that aid in the creation, retention and expansion of jobs; the development of a stable tax base; and the enhancement of wealth."
For Cedar Hill, economic development is much more than a process. Commitment from dedicated volunteers ensures partnerships and prog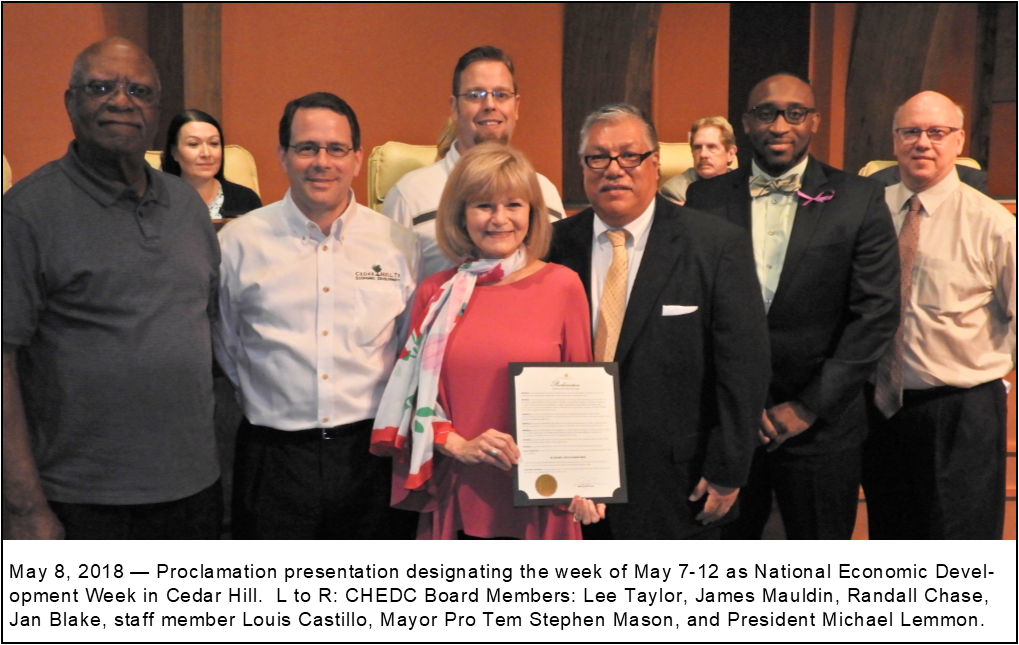 rams are in place to create and retain jobs that ultimately facilitate economic growth in our community.
Rewind to March 1994: Learn how economic development efforts began in Cedar Hill.
The Cedar Hill Economic Development Corporation would not exist today without the foresight of many community stakeholders who saw the vision of what Cedar Hill could become," said Michael Lemmon, Cedar Hill EDC Board President. "This celebration is a time to reflect and honor the countless volunteers who continue working to make Cedar Hill the place that it is today."
Cedar Hill Vision Statement: We envision Cedar Hill as a Premier City that retains its distinctive character; where families and businesses flourish in a safe and clean environment.
National Travel and Tourism Week also highlighted the fun and adventure that can be found year-round in Cedar Hill. Highlighting the premier shopping centers that host national retailers and one-of-a-kind shops and boutiques; the over 75 dining options from haute cuisine to family-owned cafes and chain restaurants; and the abundance of outdoor fun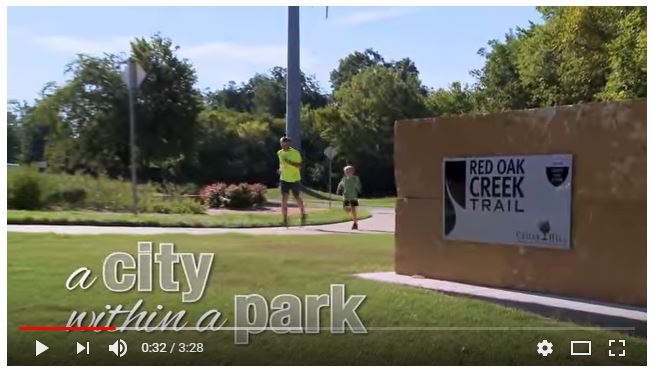 and experiences found nowhere else in the DFW Metroplex.
Plan your trip today: http://cedarhilltx.com/61/Visit-Cedar-Hill.
As economic development efforts continue in Cedar Hill, we invite you to be a part of the conversation. Connect with us on Facebook or Sign up for E-News. To learn more about ongoing programs and initiatives visit www.cedarhilledc.com/Cedar_Hill_Texas_Business.