US Small Business Administration, Texas EDC and Cedar Hill Strong
Date Published

Mar 31, 2020

Category

Business, Community Involvement, Events, General Info, Travel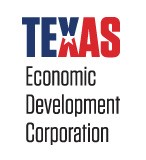 Texas Economic Development Corporation is committed to supporting you and your business during this time of need. Below, we have compiled statewide resources that will ensure you are informed with the most up-to-date information surrounding the COVID-19 pandemic. Please reach out to us with any questions and let us know how we can provide further assistance.
Message from the Governor

The state of Texas is strong; our people, resilient.

As we have seen in years past, when tested by fire, flood, or hurricane, Texans respond with resilience and calm resolve. And just as we overcame those challenges, we will overcome this one.

When neighbors help neighbors, our resilience is redoubled.

I have no doubt that Texans will continue to work together in that spirit over the coming days and weeks. And we are here to help.

- Governor Greg Abbott
STATE ORGANIZATIONS AND RELEVANT INFORMATION:
Office of the Governor:
Texas Workforce Commission:
Texas Department of State Health Services:
Texas Division of Emergency Management:
---
Edited April 1, 2020, following Gov. Greg Abbott's "shelter-in-place" or "stay-at-home" executive order issued Tuesday.
---

The U.S. Small Business Administration is offering low-interest federal disaster loans for working capital to Texas small businesses suffering substantial economic injury as a result of the Coronavirus (COVID-19), SBA Administrator Jovita Carranza announced today. SBA acted under its authority, as provided by the Coronavirus Preparedness and Response Supplemental Appropriations Act that was recently signed by the President, to declare a disaster following a request received from Gov. Gregg Abbott.
"We encourage small businesses in Dallas/Fort Worth and surrounding areas to apply for this assistance to help their business during this difficult time. We are doing aggressive outreach within my district's 72 Texas county territory to make sure businesses and nonprofits are aware of the Economic Injury Disaster Loans," said Ahmad Goree, Public Information Officer for the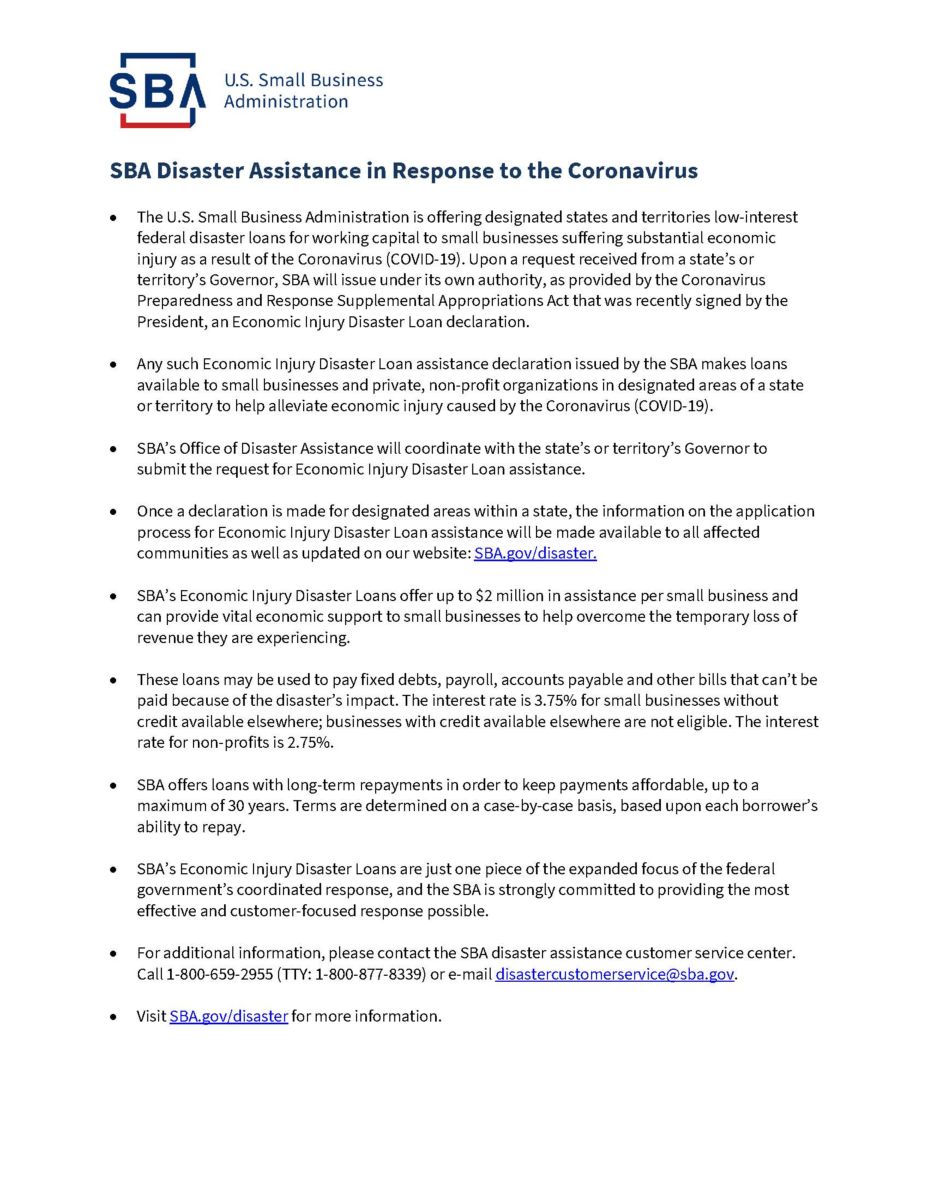 SBA's Dallas/Fort Worth District Office.
Goree states these are some items to be submitted with the application.
Loan application (SBA Form 5), completed and signed (this is electronic/online in the portal)

Tax Information Authorization (IRS Form 4506-T), completed and signed by each applicant, each principal owning 20 percent or more of the applicant business, each general partner or managing member, and, for any owner who has more than 50 percent ownership in an affiliate business. Affiliates include, but are not limited to, business parents, subsidiaries, or other companies with common ownership or management

Complete copies, including all schedules, of the most recently filed Federal income tax returns for the applicant business; an explanation if not available

Personal Financial Statement (SBA Form 413) completed, signed, and dated by the applicant, each principal owning 20 percent or more of the applicant business, and each general partner or managing member

Schedule of Liabilities listing all fixed debts (SBA Form 2202 may be used)
Please note for small business applicants only are no longer required to submit their copies of their tax return with the application as a filing requirement. Nonprofits will still need to provide tax returns.
Applicants may apply online, receive additional disaster assistance information, and download applications at https://disasterloan.sba.gov/ela. Applicants may also call SBA's Customer Service Center at (800) 659-2955 or email [email protected] for information on SBA disaster assistance. Individuals who are deaf or hard-of-hearing may call (800) 877-8339. Completed applications should be mailed to U.S. Small Business Administration, Processing and Disbursement Center, 14925 Kingsport Road, Fort Worth, TX 76155.
The deadline to apply for an Economic Injury Disaster Loan is Dec. 21, 2020. For more information about Coronavirus, please visit Coronavirus.gov.
For more information about available SBA resources and services, please visit SBA.gov/coronavirus.
---
---
The City of Cedar Hill Economic Development Office, in collaboration with Cedar Hill Chamber of Commerce, is working to provide up-to-date information for you and your business. Our office is currently open with regular business hours Monday through Friday from 8 AM to 5 PM.