'Tis the Season for thankful deeds that 'Go the Extra Mile'
Local Truck Driving School Director Touted for Student Recognition

Graduates of C.R. England's Premier Truck Driving School located in Cedar Hill, Texas, one of five in the United States, overwhelmingly agree that 'it's a great school with fast-paced programs, a great instructor, and staff members.'
Standing the test of time in humble beginnings, Chester R. (C. R.) England started his company in the year 1920 with a purchase of his first Model T truck in a Northern Utah farming community. Whereas today, the company is operating in 4th generation of management and looking forward to celebrating its 100th anniversary next year.
C.R. England continues innovating year after year, achieving phenomenal success, with the mission to deliver excelle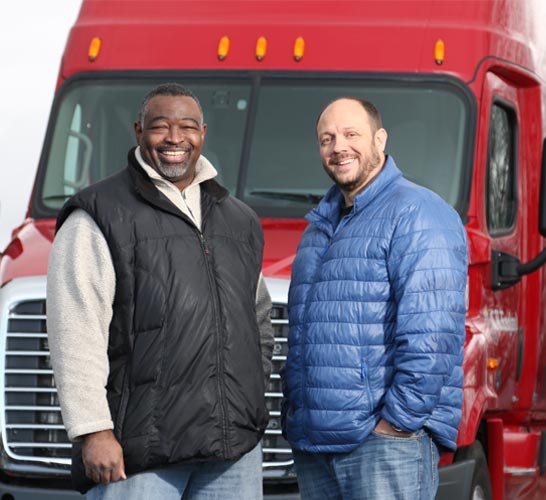 nce to their team members and customers. The company's partner, Premier Truck Driving Schools, trains truck drivers across the nation where Cedar Hill is one of five locations for students to enroll and obtain a career in the industry.
The school is 16 days in length, including orientation, and will prepare students to successfully pass the CDL exam to become a professional truck driver. Instructors guide students through the program from beginning to end with a mixture of classroom curriculum and on truck training.
After 17+ years as a third-party CDL examiner, in 2018, Jon Persons became School Director for the local program, where he continues investing in students' success with meaningful impact and commitment to their future.
Jon Persons' acts of kindness have not gone unnoticed. When local promotional product vendor Shaun was approached about making a custom keychain from a customer's photo of their dad's truck cab, he began thinking, 'this would be a great graduation gift for truck driving schools in Dallas.' Shaun shares his experience:
"So, I reached out to them all with initial plans to provide graduation keychains each month, using a local school as the model and future sights to expand around the state and nation. Jon Persons, School Director at C.R. England Driving School in Cedar Hill, is my only client in the trucking industry. Knowing students spend $3,000-$7,000, I thought, 'what was a $4 keychain?' It's a big deal since every company, including C.R. England, doesn't have money in the budget for such items. Every driving school in Dallas has echoed a lack of funding. They'll admit it's a great idea and product just not in their budget. Jon is exceptional because he sees value in the gift and the conviction to purchase them with his own money. Knowing this, I asked myself how I can thank him for going against the culture of his industry to provide unique value to his students. Local and national recognition is my goal, knowing if I elevate his efforts, it also benefits our efforts."
Don continues going 'the extra mile' to congratulate his students by awarding a graduation gift to commemorate their path to a successful career with C.R. England.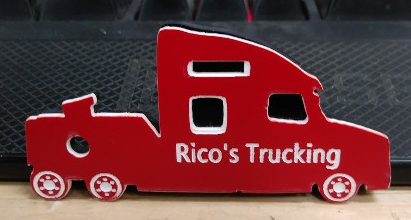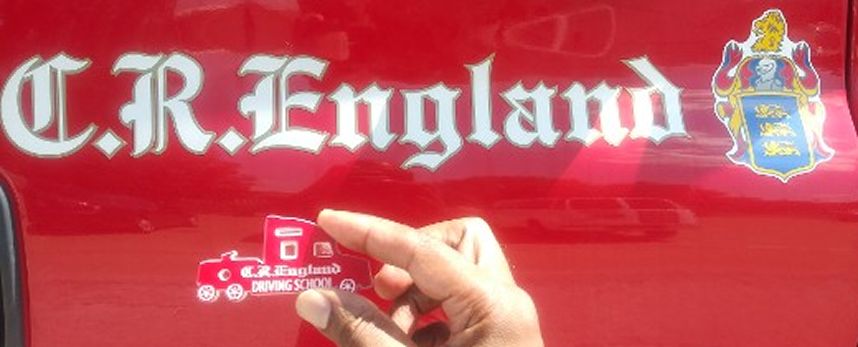 LEARN MORE
The Company C.R. England at https://www.crengland.com/about-us
Premier Truck Driving School at https://schools.crengland.com/
Cedar Hill Driving School at https://schools.crengland.com/dallas-texas/