20+ Acres Set For Preston Trail Center
Date Published

Mar 16, 2017

Category

Business, Community Involvement, Events, General Info, Travel
20+ acres set for Preston Trail Center development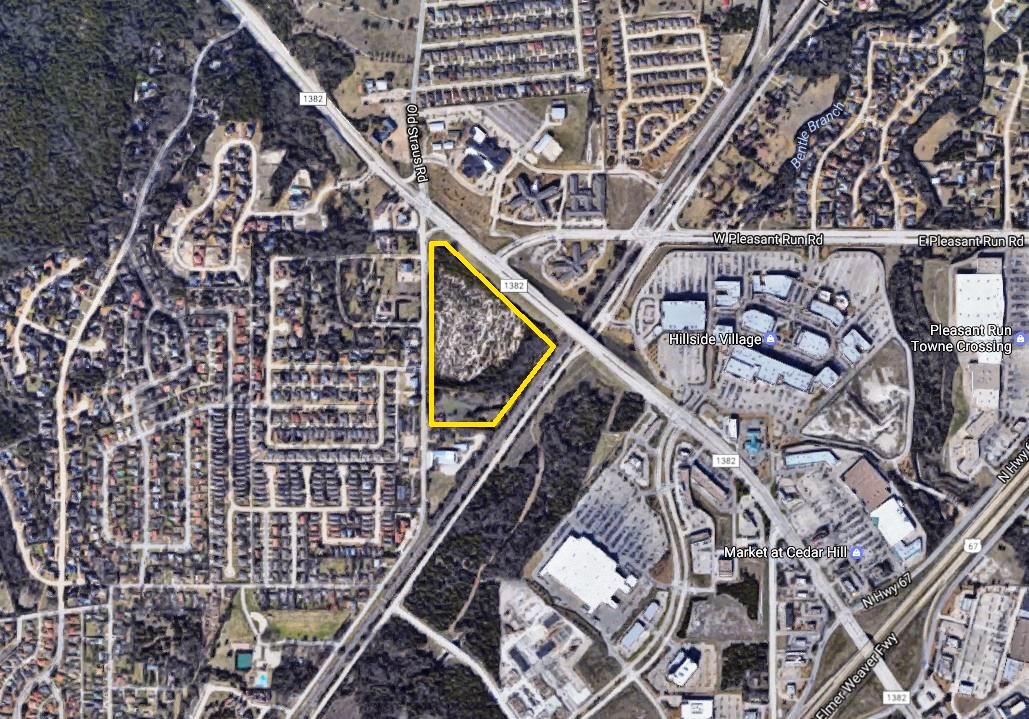 Covenant Development enters the Cedar Hill market to create Preston Trail Center: approximately 20.672 acres located at the intersection of FM 1382 and Straus Road is now zoned for this planned development, mixed-use project to include retail components and a residential apartment community.
Preston Trail Center Project Highlights
Creation of a vibrant boutique commerical district at the intersection of FM 1382/Straus Road
Commercial users to include: retail, restaurants, and professional office space
Emphasis on green space, trails, trail heads, bicycling, and walkability
Urban style market rate multi-family project consisting of approximately 300 units
Green Certification for the multi-family project
High-end amenities for multi-family residents
Emphasis on streetscapes and pocket-parks

The goal of Preston Trail Center is to create a thriving mixed-use area that builds on, enhances, and highlights the unique character of Cedar Hill as a friendly, family-oriented, and nature-oriented Texas town. The Project seeks to provide extensions of pedestrian corridor(s) and vehicular circulation within the development to accommodate contemporary development needs for commercial and residential users. The Center will build upon the unique local character to further promote community interaction and become a destination point for Cedar Hill City Center.
Alignment with City Center Vision Plan
Developing a series of plazas and focal points to create a sense of place
Provide a roadway and trail framework to enhance connectivity and promote walkability
Developing open space, trail heads, bikeways, pocket parks, and community gathering places
Live and work community with unique identity offering a range of experiences
Enhance the "gateway" in the City Center traveling from the north
Maximize the use of natural spaces, open space, and public spaces
Preston Trail Center will be constructed in project phases with plans to begin fall 2017. Stay connected with Cedar Hill EDC for further information on this project and other economic development activity in the City of Cedar Hill.