Ruiz Financial Solutions
Address

701 W Belt Line Road

Cedar Hill, Texas 75204
Phone 1

(469) 522-2095
Website

Email
Finance

Finance

Real Estate

Real Estate
Cedar Hill Business Spotlight:

The thriving success of Ruiz Financial Solutions is based on two simple words: People Matter. From their own internal culture to the relationships the team holds within the Cedar Hill Community and the welcoming and capable services they offer, the team takes engagement and connection to heart. By maintaining active stewardship roles right in the local community and ensuring that everyone on the team is ready to greet clients and solve problems every day, Abdiel Ruiz, President and Founder of Ruiz Financial Solutions, found a winning combination for his brand.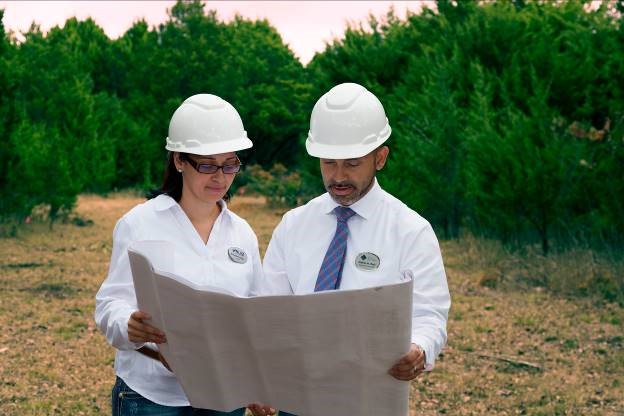 Abdiel and Rosemary Ruiz on-site of their future office location at 1179 W Belt Line Road.
Serving both individuals and businesses with financial, bookkeeping, and tax solutions, Ruiz Financial Solutions is fully integrated into the Cedar Hill community – and they're here to stay. Focused on excellence and on service, Abdiel Ruiz and his team maintain a warm atmosphere that is immediately welcoming for clients, guests and vendors. For Ruiz, the ability to help others in the community become good stewards and to get the best possible outcomes is the best part of being a Cedar Hill business owner:
"We know that the services and tools we provide will create not only a progressive financial solution but will also create a legacy that will benefit the generations ahead. There is nothing more rewarding to me than taking the knowledge that I have acquired over the last 15+ years and applying it to each client's profile in order to initiate lasting change in their financial portfolio."
A typical day for the Ruiz financial Solutions group starts with plenty of coffee – and a group huddle to make sure everyone is on the same page. Ruiz makes it a point to begin each day with a group discussion and interaction, to discuss goals, challenges and expectations and to ensure everyone feels engaged and connected.
"I am big on having a positive, motivated and encouraging conversation to start the day. I believe that how you start is how you finish and we start strong."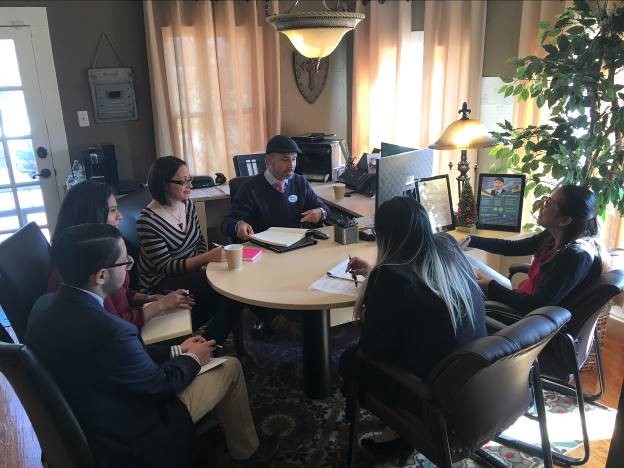 These morning meetings set up a productive, welcoming environment for the rest of the day; client's requests and needs are met with a smile and efficient service. This positive attitude is what has helped Ruiz Financial Solutions grow into a thriving practice, packed with visitors daily. By making client interaction and personal customer service a key element of their brand, the Ruiz team has found a winning combination for the Cedar Hill community.
For Ruiz, the best part of working in Cedar Hill is the people and daily interactions both he and his wife are able to have. The rewards of living in and serving this tight-knit community make it a joy for the busy business owner to head to work each day.
"My wife and I have a long-term investment in the growth of our city and the relationships we have with the people of Cedar Hill. That is why we live, work and worship in this wonderful city. "–Abdiel Ruiz, Ruiz Financial Solutions
Local businesses that take the time to fully integrate into the Cedar Hill community and that live, work, and play right here help make our city the amazing place it is. With involved and committed stewards like Abdiel Ruiz supporting local businesses and individuals right here in town, we can be sure that Cedar Hill continues to achieve amazing things.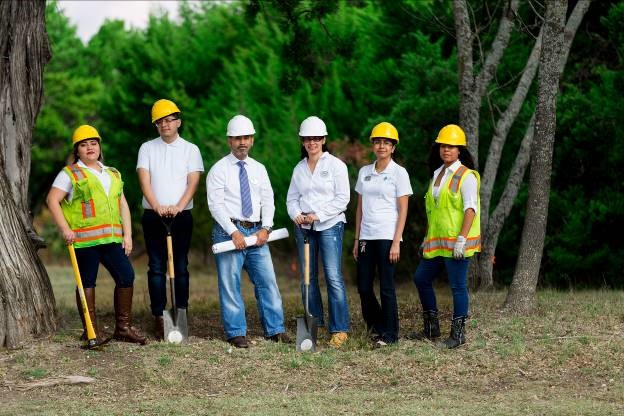 Ruiz Team Members (left to right): Elizabeth Guillen, Armando Gallegos, Abdiel Ruiz, Rosemary Ruiz, Aurora Gallegos, and Diana Tejerina.
To learn more about Ruiz Financial solutions, visit their website, Facebook, Twitter, Instagram, or LinkedIn.