Start 2019 strong by doing these 3 things right now
The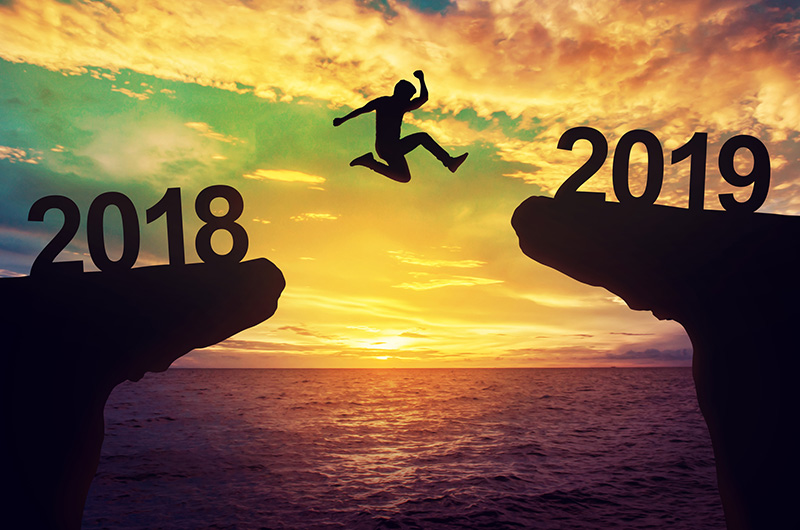 holidays are here. While you are basking in the increased sales volume and festivities, using the last weeks of the year to examine some key performance indicators for your business can help you start 2019 with a fresh and positive outlook. By reviewing your overall financial outlook, using real data to assess which marketing initiatives and platforms are truly performing and identifying the items your buyers loved most in 2018, you can begin the new year with fresh ideas and a forward-thinking focus.
Here are three things you should do right now.
1. Give yourself a financial checkup
The end of the year is the time to tackle all of those financial tasks that you may have been putting off. Since tax season is just around the corner, taking care of these tasks before the new year begins clears your desk and ensures you can fully focus on 2019 as soon as Jan. 1 arrives. You'll still have a few things to wrap up but if you evaluate your accounts, gather needed details and close out the majority of 2018 before the holidays, you can truly look forward.
There are also some valuable lessons to be learned from this data as you work on the finances. Keep an eye out for trends, top performing products, team members who have simply excelled at their jobs and more. These are all important pieces of information on some of your strongest assets for 2019 and beyond.
2. Calculate your marketing ROI
From the time you spend on your website to the promotional products you purchase and the content you create for your blog, spend some time determining which methods produced the best return on your investment when it comes to marketing.
You should be able to see what you have spent over the last year for each method – from email marketing costs to Facebook ads and even traditional PPC and paid SEO work. Comparing the costs with the actual sales and revenues generated should give you an idea of what works and provide you with some guidance for the new year. When you look at the actual data, you can see what efforts are best improving your bottom line, without being distracted by the parts you enjoy the most or think are generating the most engagement. For many brands, 2018 was a top year for email marketing, social media, and influencer marketing – but your own business could vary, and the only way to tell is to look at the actual data itself.
3. Identify top sellers
Which product, service or plan was most popular with your buyers last year – and how can you use that data for the year ahead. Knowing what worked for your buyers can provide you with lasting insight into their needs and preferences, and the things that they spent money on are the things that they found most appealing or fulfilling about your business. Use this information to assess your inventory and offerings and begin the new year with a fresh focus.
This is also the time to identify sluggish sellers and those items that just did not perform. You can clear these items out in a variety of ways and purging them from your inventory clears capital and storage space for new items.
Use the last days of the year to assess, reorganize and prepare for a successful new year. The actual data you've amassed over the last 12 months is incredibly useful when it comes to planning 2019, provided you carefully review it and incorporate it strategically.