Which social platform is right for your business?
Don't waste time. Evaluate your capacity and outreach.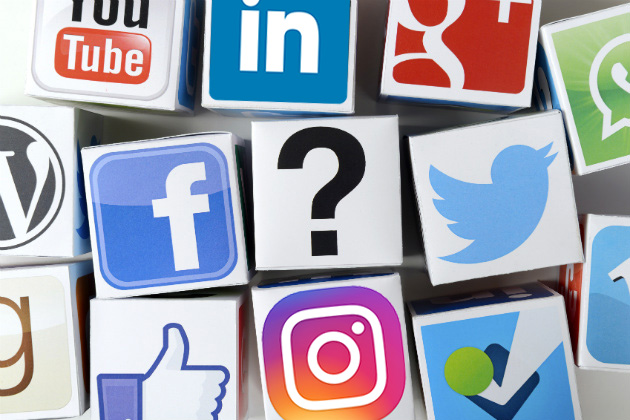 Facebook, Instagram, Twitter and more – creating a presence on social media can be overwhelming for any small business. It is easy to lose focus and either end up spending far too much time trying to build all of your social networks, or even give up on social entirely because of the seemingly overwhelming commitment needed to keep up.
Thankfully, you do not need a presence on every social media channel out there to be effective. By strategically selecting the right networks for your brand and business, you can fine-tune your focus and make the most of your budget and time.
The right platforms for one brand may be vastly different from those for the shop or business next door. You are targeting a unique market, even though you are in the same geographic location as the other brands in town. When you choose your top social media platforms, you need to think about your target audience and where they spend their time.
A few questions about your target audience, what you sell and why your customers buy can help you properly target your social media presence.
Consider the following:
What is your target audience?
Who buys your products? A gaming store likely has a different market than a compounding pharmacy, even if these businesses are in the same town.
The teens and young adults buying your cards and games may spend more time on SnapChat or Reddit than Facebook, so money spent on Facebook would be a wasted effort. The customers of that pharmacy, though, are likely adults in need of prescriptions for themselves, their kids and even their elderly loved ones. Facebook is an ideal match for this "caregiver" demographic and the ideal place to focus.
What do you sell?
In some cases, the items you sell also help predict which channels are best for your brand. A seller of wedding and prom gowns can't go wrong with Pinterest or Instagram, while a B2B copy service or marketing brand would miss a tremendous amount of business by skipping out on LinkedIn.
Think about the site that best matches the items or services you sell when you determine which platform works – not about your favorite personal platform or the one you find most familiar and easiest to use.
Why do your customers buy?
Do they want to get in and get out with a coveted, trendy item? Do they need a longer sales process and someone to answer their questions and concerns?
The reasons your customers choose you can also help you determine which platform is best. If customers want you to be accessible and want to regularly engage, a platform that supports this should be your top choice. For those who always want to see the newest, freshest content, a quick moving platform like Instagram or Twitter is a better bet.
Which platform is right for me?
You should also consider the platforms themselves – a general breakdown of the largest platforms is listed below and may help you choose the right one for your brand:
Facebook: Your mom's preferred social network, perfect for parenting, lifestyle, caregivers, wellness brands and more. Whether you're selling homes or yoga classes, this channel might be right for you if mom is your target buyer.
Twitter: Fast-paced, microcontent ideal for highlighting specific products, sales, and content. From travel to e-commerce and even some B2B (marketing in particular), Twitter serves up quick blasts of content throughout the day.
LinkedIn: If you sell to businesses, or to businesspeople, LinkedIn needs to be on your radar.
Pinterest: Evergreen pins perform for years – if you have a service brand that relates to the home, a beauty, wellness or fashion brand or e-commerce products that appeal to this site's predominantly female audience, Pinterest can deliver.
Instagram: Beauty, fashion and fitness are ideal matches for Instagram, but hotels, destinations, and accessory brands can thrive as well, provided their target audience embraces this visual channel.
Properly matching your channel to your brand and audience will allow you to invest in the right places and ensure that you are expending your efforts in the right direction. Choosing one or two top-performing channels and mastering them will allow you to put the power of social media marketing to work for your brand without stretching your resources too thin.
For more ideas and information, or to get involved as digital ambassadors, contact Andy Buffington, [email protected] or call 972.291.5132. Make sure you are signed up and receiving the CHEDC Newsletter.