Cedar Hill takes top spot for Metal Fabrication in the United States
Date Published

Jan 01, 2016

Category

Business, General Info
Cedar Hill takes top spot for Metal Fabrication in the United States
Cedar Hill, Texas is award winning in Metal Fabrication. The city shares this accolade with four others listed among Business Expansion Solutions' 2015 "Top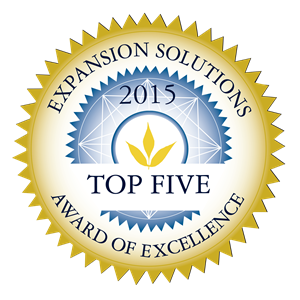 5" Awards of Excellence.
The Top Five Awards of Excellence recognize economic development organizations that have shown exceptional progress in their respective areas of development. Locations are chosen because of the support system offered to businesses, as well as recent activity and potential growth that can be created in each category.
NARSTCO, a leading manufacturer and supplier of steel rail road ties and turnouts, made an investment to locate to Cedar Hill in 2015. The company set up shop in the Cedar Hill Business Park. The company holds the No. 1 market share of steel railroad tie products supply in North America.
"These companies really exemplify what Cedar Hill is all about," said Cedar Hill EDC Director, Allison J.H. Thompson, "a city that encourages synergy among its businesses – a place where businesses and opportunities can grow naturally."
Metals USA, located in the Cedar Hill Business Park, also continues its growth where locally it provides large steel distribution and first-stage steel fabrication capabilities. Since locating to the area, it's seen tremendous growth – expanding 50,000 SF – to make room for new high-tech equipment in their operations.
Cedar Hill is booming with new development and has become a prime location for industrial, residential, retail, commercial and recreational opportunities. Located in the beautiful hill country environment of Joe Pool Lake and the Cedar Hill State Park, Cedar Hill is the natural choice for those who want big-city amenities with a small-town ambience. Cedar Hill EDC offers incentive programs designed to encourage expansion, investment and job growth.