Cedar Hill, TX Offers Great Opportunities for All Industries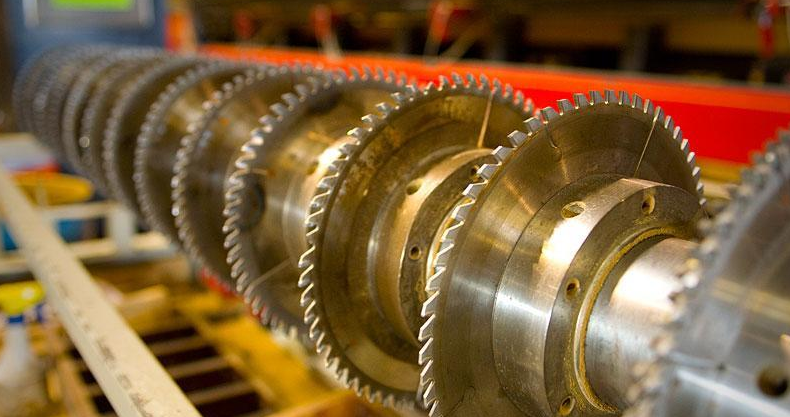 Here's How Cedar Hill, TX Stacks Up With Other Major Texas Markets
Startups, expanding businesses, and established brands find that Cedar Hill is an ideal place to open or relocate their retail business or office space – this thriving area is also home to some amazing industrial spaces in Dallas as well. The town's proximity to DFW Airport, railways, and other shipping and business locations make it an ideal match for manufacturing, fulfillment, and processing centers. Learning more about Cedar Hills' dynamic and growing manufacturing and industrial center allows you to take advantage of this attractive, centrally located space and have access to all of the things a successful industrial location needs.
More Than Just Natural Beauty
Cedar Hill may make headlines because of its natural beauty, stunning hiking (some of the best trails in the DFW area are right here), and activities in the great outdoors, but the city is excellent for business as well. Companies headquartered in Dallas find the stunning vistas, charming shopping districts, and friendly atmosphere of Cedar Hill makes it an ideal location for industrial, warehouse, or satellite locations.
The well designed and equipped Cedar Hill Business Park is located on the BNSF rail line, with easy access to SH 67, and features a variety of successful businesses already in place. The City of Cedar Hill continues to be a top destination for brands looking for an industrial opportunity in Dallas and the surrounding area. Brands from a variety of industries have chosen Cedar Hill Business Park for their manufacturing, office, and warehousing needs, including:
Dallas Aeronautical Services

:

A leading provider of services for commercial and corporate airlines, this thriving brand offers repair,

aftermarket

, and other services for airlines, right here in Cedar Hill.

Delta Steel:

Cedar Hill Business Park is home to Delta Steel, one of the biggest professional service centers in the Southern United States. The brand has a rich history spanning five decades and partners with many other organizations, providing materials, steel, and pre-production processing for some of the best-known businesses in the nation.

PepWear:

Cedar Hill Business Park was a natural match for PepWear, a producer and online seller of graphic t-shirts. The brand has been creating and selling colorful and lasting shirts for over two decades. When they realized they were running out of space (their production needs include large screen printing machines and a large production and design space) they turned to the Cedar Hill Business Park.
"We do need a lot of space for the printing," Myers expanded. "We have four screen printing stations, and they're huge massive machines. And we need space to store all the apparel. We have to keep a large backstock of apparel on hand."
PepWear doesn't need a storefront; their sales occur online; this e-commerce brand needs to be able to act swiftly and seamlessly to fulfill orders and ships items to destinations around the world. Cedar Hill Business Park's central location and easy access to shipping routes, highways and banking made it a natural match for PepWear.
"While space was the primary need for PepWear, Johnson had other concerns as well. A lot of places offer space, but Cedar Hill offered more that made this particular space enticing. He noted its access to major highways, an abundance of restaurant and shopping options for employees, and clean neighborhoods."
What to learn more about PepWear's story? Check out this case study on how Cedar Hill became the perfect fit for the company's future.
Texas Economy and Incentives for Cedar Hill Businesses
Cedar Hill also offers a variety of incentives to companies, and they are awarded on a case-by-case basis. Find the full details here.
Businesses choosing Cedar Hill can also benefit from a variety of statewide incentives designed to boost the bustling Texas economy. When you launch or relocate your business to Cedar Hill, you may qualify for one of the state's robust business incentive plans, including:
Desirable Industrial Space for Lease and Sale
With striking natural beauty and a wide range of businesses, restaurants, retail shopping, and entertainment, Cedar Hill remains one of the best Dallas suburbs. The business park has just three lots remaining (a total of 21.3 acres) with direct access to railways and a short drive to Love Field and DFW Airport.
Companies moving to Dallas find that Cedar Hill has plenty to offer both the organization and employees, making it an ideal choice for new or satellite location. Stop by Cedar Hill today to see what the buzz is about and find the right industrial opportunity for your brand.
---
To learn more about these opportunities, connect with a member of the Cedar Hill Economic Development Team at 972.291.5132 or [email protected].