Construction projects take shape in Cedar Hill's Midtown area
Date Published

Jan 15, 2018

Category

Business, Community Involvement, Events, General Info, Travel
Cedar Hill's midtown area has new additions on the horizon. "These projects advance our community's vision of a walkable commercial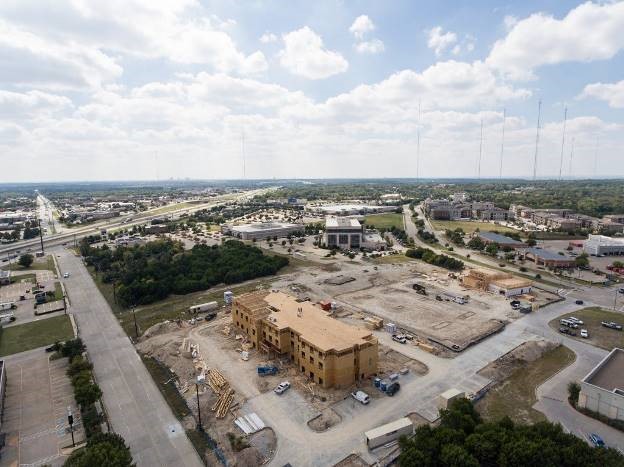 core with amenities for residents and visitors," said City Manager Greg Porter.
The midtown area is part of an overall strategic plan for the City Center. It is a specific area plan dedicated to transforming Cedar Hill's City Center into a walkable, mixed-use destination that will have a sense of place. City Center consists of three sub-districts referred to as Uptown, Midtown and Historic Downtown.
The City created a Tax Increment Financing (TIF) Zone as a tool to dedicate funds for public improvements in the district.
While the TIF zone encourages investment in some parts of the City Center, it also brings attention to opportunities throughout the entire city. Potential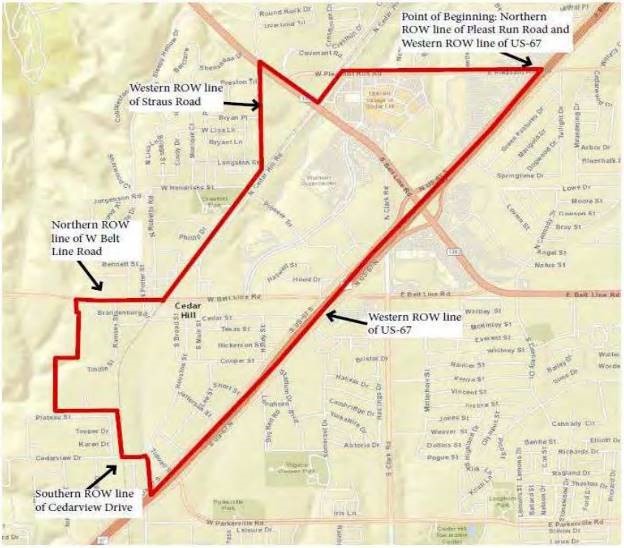 investors are drawn to the area because funds are dedicated for public improvements to local infrastructure.
"It's a great tool in the economic development toolbox," Economic Development Director Allison Thompson explains, "It elevates opportunities that developers may not have seen otherwise and helps mitigate risk entering the market."
Construction projects in midtown prove that visioning and planning go a long way in the development process. New additions include a Fairfield Inn & Suites hotel and additional dining option Hooter's. Projected completion date on these projects, weather permitting, is second quarter of this year.
Stay informed of economic development activity in the City of Cedar Hill by visiting CedarHillEDC.com, connecting with us via social media, or subscribing to e-news.