Cedar Hill Parks and Recreation Centers
The business climate in Cedar Hill is ideal for economic development – with some of the best business opportunities in Texas. But the culture of Cedar Hill and the recreational opportunities available also make the city a great place for major industries in Texas considering business relocation.
If you're looking for fun things to do around Dallas, the City of Cedar Hill has you covered. The great outdoors dominates the list of activities to enjoy in Cedar Hill – but the excitement does not stop there.
Cedar Hill is widely known for having some of the best hiking trails in Dallas, and the city's ties to nature are fully intertwined with the culture of local residents. Here is a look at some of the many recreational opportunities available.
Dogwood Canyon Audubon Center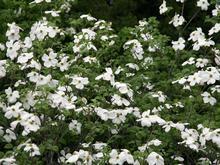 The City of Cedar Hill and Cedar Hill Economic Development have long recognized the value of sustainability, nature learning and nature tourism. And, nowhere in North Texas can one find a greater opportunity than in Cedar Hill's Dogwood Canyon. Located on a 270-acre site along FM 1382 between Northwood University and Cedar Hill State Park, Dogwood Canyon offers a unique juxtaposition of east and west Texas flora and fauna. It was named for the extraordinary occurrence of flowering dogwood trees on the chalky limestone slopes.
Sustainably built for LEED certification, the Dogwood Canyon Audubon Center at Cedar Hill is situated on 205 acres of Dogwood Canyon, which contains the widest variety of rare species in North Texas as plants and animals from east, west and central Texas converge there. Located 16 miles south of Downtown Dallas, the Center is a partnership between the City of Cedar Hill and the National Audubon Society.
Now open, the center is expected to attract 30,000-40,000 visitors annually from all across the country, including 10,000 schoolchildren. The buildings include classrooms, visitors' center and meeting space and were built using "sustainable" design and construction techniques.
For more information, visit http://www.dogwoodcanyonaudubon.org/.
Cedar Hill Recreation Center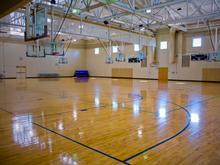 The Cedar Hill Recreation Center is a 54,000 SF state-of-the-art facility providing a broad range of activities and services for all ages. The facility includes a gym, fitness and weight area, indoor track, specialized rooms, chilcare area, and 5,400 SF of meeting space. The meeting space has access to a commercial kitchen and LCD projectors, and can also be divided into four rooms.
The Cedar Hill Recreation Center is located at 310 E Parkerville Road.
Zula Bryant Wylie Library
The Zula B. Wylie Library provides more than 65,000 recreational reading materials, audio-books, and other media items as well as access to over 70 online research databases. Other services include access to the internet, downloadable digital video, children's programming, and a free meeting room.
Golf
Tangle Ridge Golf Course lies on the edge of Cedar Hill's Lakeridge sub-division overlooking beautiful Joe Pool Lake. This 18-hole championship public golf course features exciting elevation changes, Champions Bermuda Greens, tree-lines fairways, and water and sand hazards. This course caters to every player with each hole varying in length, bunkering, and style.
For more information and to schedule a tee time:
Tangle Ridge Golf Club
818 Tangle Ridge Drive
Grand Prairie, TX 75052
972-299-6837
www.tangleridge.com
Cedar Hill State Park
In 1854, John Anderson Penn settled in the rugged cedar-covered hills of Southwest Dallas County - an area known as the Cedar Mountains. Today, remnants of the original Penn Farm have been preserved in the confines of Cedar Hill State Park, one of the most visited state parks in Texas.
Cedar Hill State Park is nearly 2,000 acres of scenic land, classified as an urban nature preserve located on the 7,500-acre Joe Pool Lake. The ruggedness and scenic beauty of the area combined with over 100 miles of shoreline and water-based recreation activities on Joe Pool Lake make the park a major attraction for people from all over – an urban oasis that features camping, hiking, swimming, fishing and more.
Cedar Hill State Park includes:
Penn Farm Agricultural Historical Center

355 R/V campsites with amenities

30 primitive campsites

15-mile Premier North Texas Mountain Bike trail

Over 200 species of birds

Joe Pool Marina

Fishing and Water Sports

Group Picnic Facilities

Bait Shop

Wireless Internet Access (Wi-Fi)

Children's and Family Programs