Cedar Hill's connection to the environment makes it great for sustainable development
With a Commitment to 20% Open Space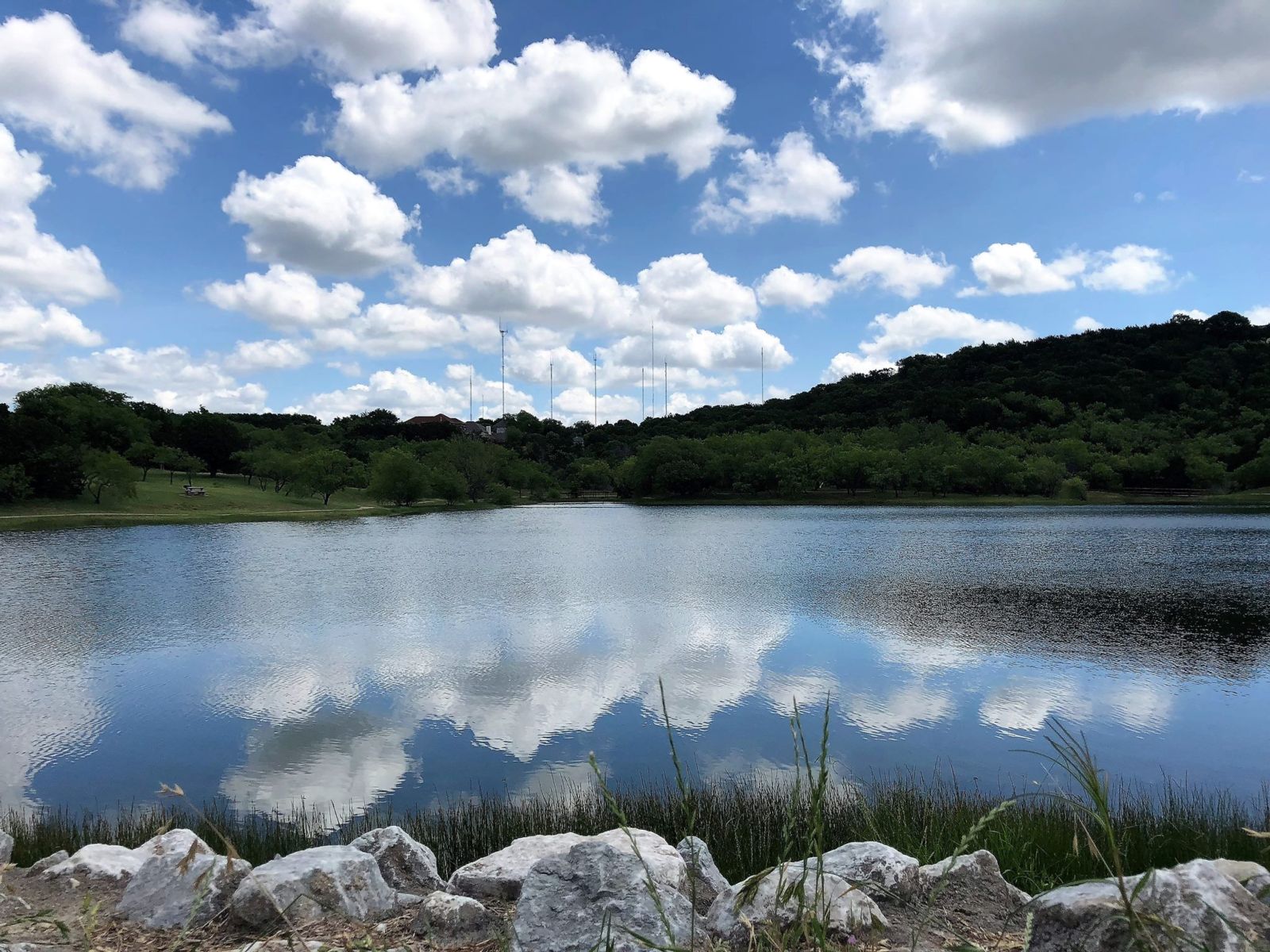 The move toward more sustainable lifestyles has been growing across the globe in the last decade. The Paris Agreement brought the discussion to the forefront after being signed in 2016 by 195 nations with the aim of reducing the effects of climate change.
But companies have also taken note. From the construction of buildings to the production of goods and the performance of services, businesses are shifting toward greener alternatives to match this changing culture.
Partnering with local government officials can make a big difference for companies looking to make a big difference in the environment. That's why Cedar Hill's natural beauty and deliberately sustainable planning have made this thriving location an appealing destination for businesses investing in eco-friendly operations.
Consumers support brands that choose sustainability
Individuals are increasingly focused on making changes that can improve the environment and protect the land, waterways, and other natural resources, and that translates directly into their buying habits. According to Forbes, 88 percent of consumers in the U.S. and U.K. want brands to help them be more environmentally friendly and ethical.
For buyers, a business that makes an effort to be more sustainable is not only providing a valuable product or service, but they are also supporting this individual preference and desire for improvement. This leads to an increase in the awareness of a brand's status when it comes to sustainability and a bias toward those who make choices that support the environment.
This enhanced opinion of brands and products leads to an increase in revenue and sales for those businesses that invest in sustainability. Customers speak with their wallets, and the results show just how strong their interest in eco-friendly options truly is.
And brands that choose sustainability benefit
Part of the growing trend toward sustainability is simple economics. Customers have a strong preference for businesses that invest in greener, more environmentally friendly options. From the actual location to internal operations and products, when given a choice, buyers will opt for the more eco-friendly alternative.
According to opinion polling brand Nielsen, when more than one brand is available, customers frequently show a preference for the product that is better for the environment. Nielsen tested several items, including chocolate and bath products, and found that the sustainable alternative significantly outperformed the conventional option with the majority of consumers. In some cases, the eco-friendly option sold up to five times more quickly than the conventional brand.
This consumer preference has led to a surge in interest in sustainable settings, eco-friendly design, and environmentally-conscious practices.
Cedar Hill: A natural choice for sustainable businesses
Cedar Hill's development plans have long incorporated sustainability, leaving important green areas and parks in place and developing the community with enhanced walkability and other forward-thinking initiatives; not to mention the wealth of outdoor recreation activities and programs at Cedar Hill State Park and the Dogwood Canyon Audubon Center.
This commitment to nature not only attracts consumers, but it has also made the town a magnet for brands investing in eco-friendly alternatives. Lake Moreno Partners, for example, is planning a mixed-use development project in Cedar Hill's Historic Downtown that features environmentally-friendly "tiny homes."
Both the previous improvements and future developments adopted by the City of Cedar Hill make the location an ideal option for brands investing in sustainability. The decision to incorporate green living and community spaces, to support sustainable building and to make eco-friendly water and wastewater operations have made the area even more appealing to eco-conscious brands.
By retaining community spaces that offer plenty of green to create comfortable, convenient and accessible walking paths, Cedar Hill combines the best of both worlds - the functionality and vitality of a conventional city, with the welcoming charm and eco-friendly values of a small town. Businesses and brands have noticed, and this pristine part of the Dallas-Fort Worth area has been attracting businesses of all sizes.
Over a decade ago, Cedar Hill leadership incorporated a rigorous focus on environmentally-friendly options and initiatives right into the future development plans for the city. This commitment has impacted all types of growth and has ensured that the city's rapid expansion and the increase in popularity did not impact the area's natural beauty and resources.
By offering an eco-friendly option packed with protected natural resources and a commitment to sustainability, Cedar Hill has become the logical choice for brands looking for business opportunities in Texas and the Dallas-Fort Worth area. From retailers to restaurants and manufacturers to service brands, businesses that choose Cedar Hill make the consumer-friendly decision that helps get a brand noticed and that enhance both revenue and reputation.