The best of both worlds: Cedar Hill offers big-city amenities with small-town charm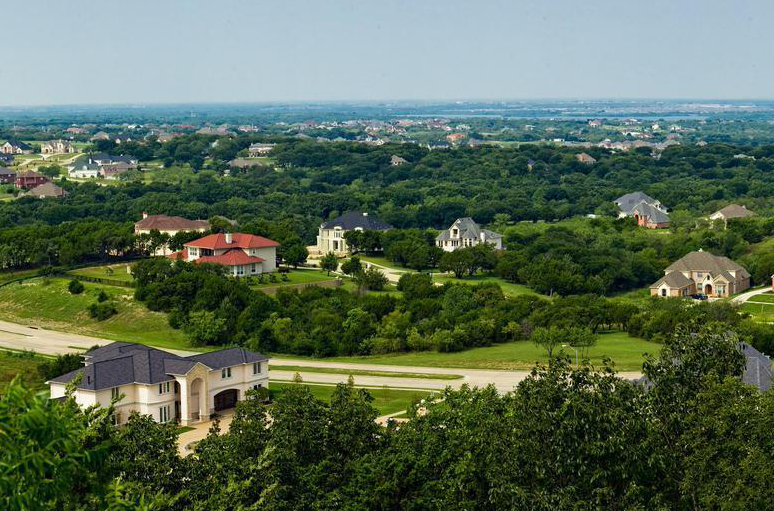 It's no secret – businesses in Texas are thriving. According to D Magazine, manufacturing of goods both large and small is booming throughout Texas. And unemployment in the Lone Star State just broke the record low at 3.5 percent in May.
Dallas-Fort Worth has been at the forefront of this growth, gaining more than 1 million people in the metro area since 2010. With unprecedented growth in both real estate and commerce, Fortune 500 companies are rushing to relocate to North Texas.
Retailers, restaurants, and niche businesses are faring well, too, as consumers look for authenticity, unique goods, and experiential activities. All this growth has led to a massive number of businesses large and small setting up shop and taking advantage of the many benefits Dallas and the surrounding areas have to offer.
While this is all good for the state's bottom line and job growth, some towns have lost their unique flair and charm in a rush to host as many ventures as possible. However, Cedar Hill is a major exception to this trend -- the city is experiencing dynamic growth but maintains its distinctive character and small-town charm. This welcoming style, combined with natural beauty, craft coffee shops, cozy restaurants, and one-of-a-kind boutiques, continues attracting consumers to the area but also contributes to the influx of new residents.
Cedar Hill's combination of big-city industry, economic incentives, and planning, combined with small-town friendliness and charm attracts families, young professionals, and retirees from all over the nation. Many are drawn to the scenic beauty of the area, which includes some of the best hiking trails in Dallas and a wealth of options for recreation and culture.
Dynamic long-range planning and an eye for how people move about, spend their days and interact has led to a robust shopping and dining district in Historic Downtown. This area attracts shoppers and diners from all over the metro area and ensures that Cedar Hill stays bustling with positive activity – not just on the weekends, but on weekdays as well.
Creating diverse and accessible residential areas with plenty of real estate options continue attracting a robust local market that includes virtually all ages and demographics. Residents keep the area looking its best, and they take the time to visit popular parks and support local businesses. This community support is welcoming for small business owners and allows them to thrive in the area.
Cedar Hill features an outstanding business climate and is also home to some fantastic industrial spaces in Dallas. The City of Cedar Hill is ideally situated between Dallas and Fort Worth – just 30 minutes from DFW International Airport – with a workforce of more than 1 million people within a 30-minute commute. The Cedar Hill Business Park is located on the BNSF rail line with easy access to U.S. Highway 67 and hosts a diverse mix of industry operating in the area, including Dallas Aeronautical Services, Delta Steel and PepWear (which recently expanded its facility).
From its natural beauty and strong community connection to the range of commercial and industrial opportunities available in the Dallas-Fort Worth region, Cedar Hill is uniquely poised to offer the best of both worlds. You get all the welcome, charm, and engagement of a small town, but all the convenience, variety, and economic success of big-city life in one delightful package.
To learn more about these opportunities, connect with a member of the Cedar Hill Economic Development Team at 972.291.5132 or [email protected].